Locksmith Spruce Grove
Fineline Locksmithing
Fineline Locksmithing offers locksmith services in Spruce Grove. We are the first choice in an emergency or for standard locksmith service needs for Residential, Commercial, Multi-Unit and Automotive.
Fineline Locksmithing - Spruce GroveYour reliable locksmith service provider!
Your Spruce Grove locksmith search ends here!
Whenever you are in trouble, Fineline Locksmithing prioritizes emergency situations! With years of experience and technical expertise in the locksmith business in Spruce Grove, we promise to take care of all your lock installations, repair and maintenance troubles without hassle and in an appropriate time frame.
Professionalism and honesty are two things that define Fineline Locksmithing. Whether you are in need of residential, commercial, multi-unit or automotive locksmithing services, you will find we offer an incredibly wide spectrum services.In fact, we are pleased to offer one of the best equipped mobile units in the area! Our Ram Promaster van is equipped with some of the finest names in equipment and technology (Silca key machines from Italy, Instacode software from New Zealand, Advanced Diagnostics programming equipment from the USA).
Let our investment become your advantage!
Certified Journeyman Locksmith in Spruce Grove
We are proud to have more than twelve years of experience locksmithing in the Spruce Grove area. Over the years we have worked hand in hand with clients to help them stay safe and improve all sorts of security and access troubles. We are a proud part of the Professional Locksmiths Association of Alberta and certified by the Alberta Government Solicitor General to offer locksmithing services.
Fast and Well Equipped Locksmith Service
Our locksmith service vehicle is equipped with the latest electronic tools and computerized equipment. So, you can be sure that we will have the proper tools to get your job done, even when no one else can.
Trustworthy Locksmith Service in Spruce Grove
Often we hear stories of other companies quoting one thing and charging something totally different. It is one of the most frequent complaints on Better Business Bureau and other review sites. Quoting a job unseen always involves some variability, but at Fineline Locksmithing we champion fair and honest business practices!
FINELINE LOCKSMITHING – SPRUCE GROVE
All of Our Mobile locksmith Units in Spruce Grove accept payments by MasterCard, Visa & Debit.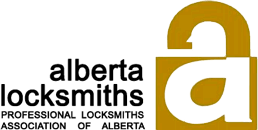 Certified Locksmith – Spruce Grove
Fineline Locksmithing is part of the PLAA – Professional Locksmiths Association of Alberta and is committed to operate as a trusted business. Also, we are certified journeyman locksmiths by Alberta Government. Our locksmith service is trusted by many residential and commercial customers.

View our locksmith service reviews & write a review for us
We are happy to serve customers, and we put in a lot of effort to make them happy by providing high-quality locksmith services and hardware in the Edmonton area. Your customer review and feedback is important to us because it will help develop our business. Please take a time to write a review for us or check previous customer reviews on our Fineline Locksmithing Google business -page.