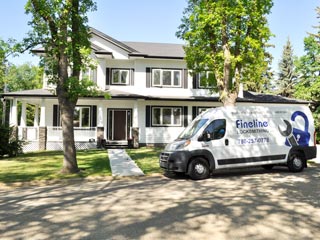 Residential Locksmith – Keep you, your house, and your family safe 
It can be a bit nerve racking to hire someone you don't know to come to your house. Rest assured that when you hire Fineline Locksmithing you will get an honest and patient tradesman you can trust. Every time you call, you can count on a professional and well equipped tradesperson to show up, take the time to understand your situation, and find a solution. 
Installation – Residential Locksmith
Lots of older houses don't have deadbolts and they really should. We can freshly install deadbolts or locksets and most other door hardware.  Keyless entry locks are so convenient it's hard to believe. No matter what the purpose is, at Fineline Locksmithing we can help you with professional installation and advice so that you can make the right decision when it comes to your home.
Repair and Maintenance
Is your house lock or door causing troubles? Often it is a simple fix to make sure your locks and doors continue to function smoothly. Need weather stripping or new hinges? Give us a call!
Click for more information about residential locksmith services with Fineline Locksmithing.
RESIDENTIAL LOCKSMITH
Our residential locksmith service accepts payments by MasterCard, Visa & Debit

---
Fineline Locksmithing Also Has These Services Available